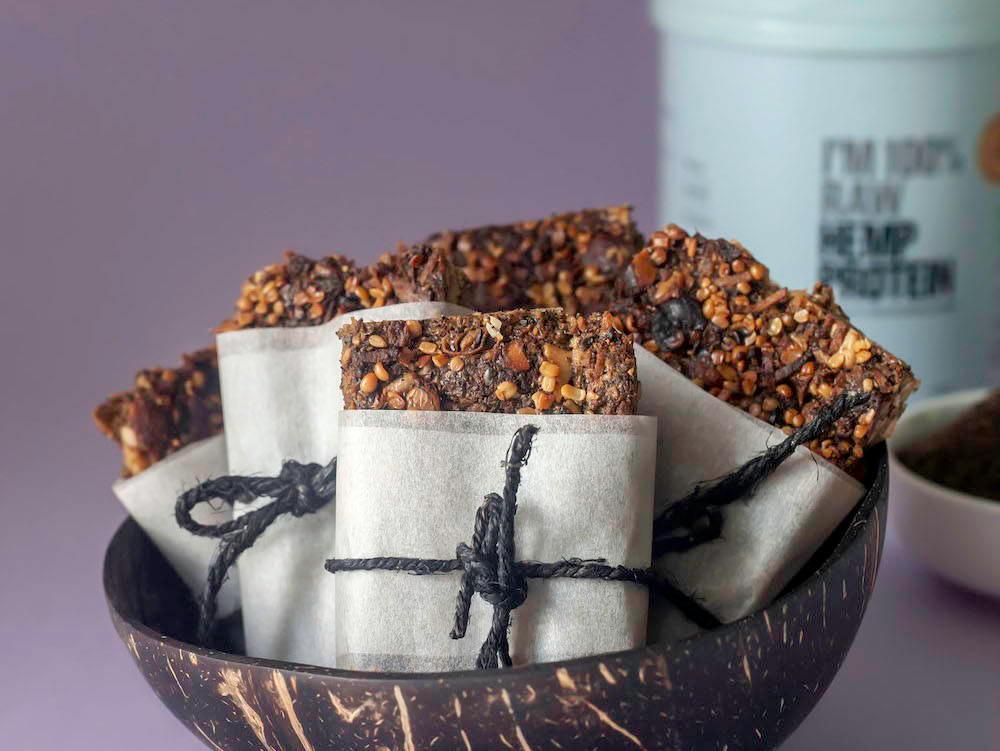 Guilt-free whilst satisfying any sweet tooth, these tasty granola bars are a must have for those hit with the munchies. Packed full of flavour and healthy goodies, they are an essential in every pantry and desk drawer. Just add some choc chips to really kick it up a notch!
---
Prep time: 15 mins
Cook time: 30-35 mins
Difficulty: Medium
Serves: 10-12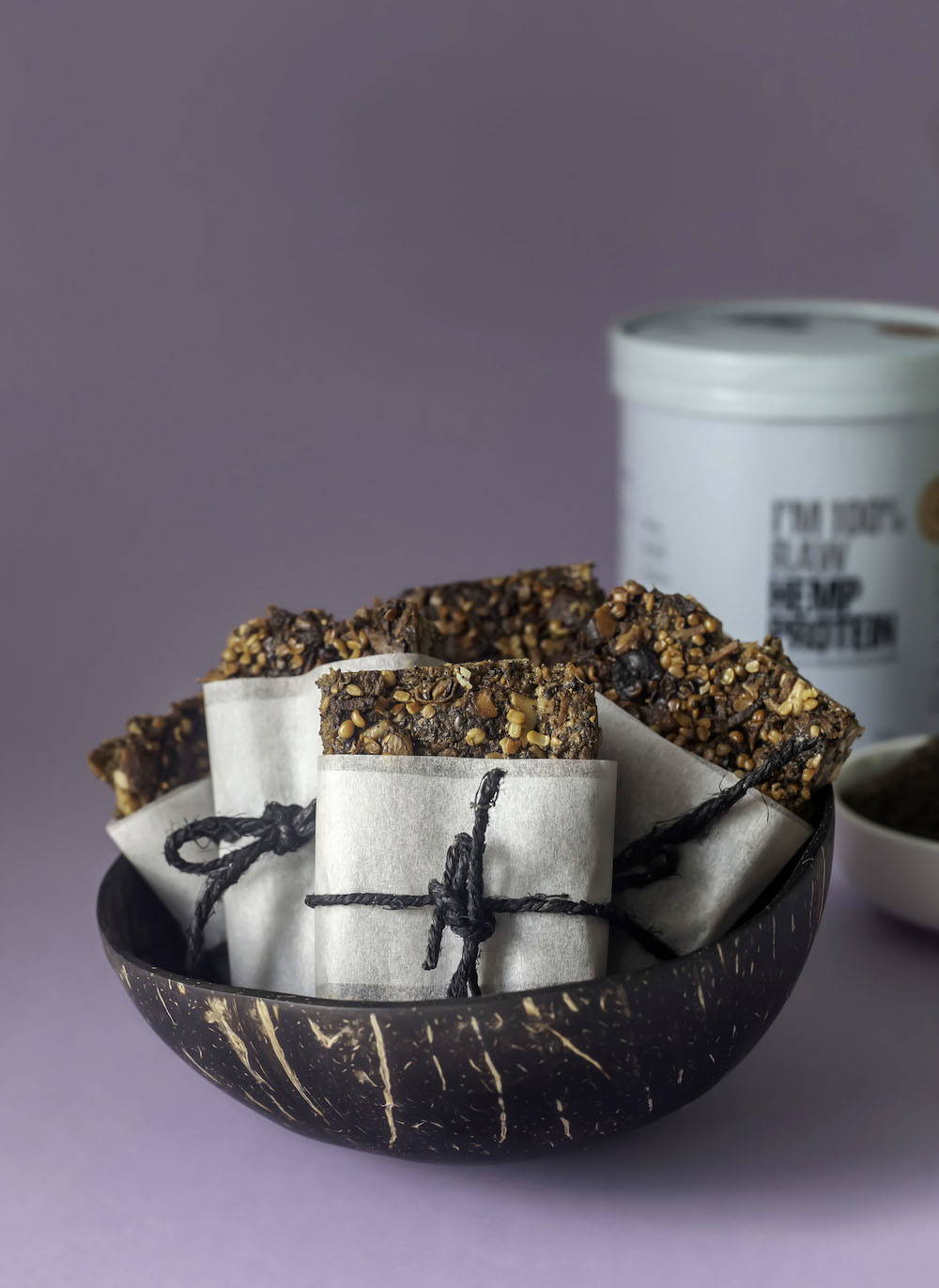 INGREDIENTS
2 Cups Raw nuts, roughly chopped
2 cups Shredded coconut (Unsweetened)
1 Tsp Cinnamon
2 Tbsp Hemp Flour
1 Tsp Bicarb Baking Soda
1/2 Cup Coconut oil
1/2 Cup Rice Malt Syrup (Or sweetener of choice)
1/4 Cup Peanut Butter
4 Tbsp Chia Seeds (Soaked with 8 Tbsp water)
Pinch of salt
1/2 Cup Vegan Choc Chips (Optional)
Recipe by Danielle Cutri.
METHOD
Preheat oven to 175 degrees Celsius, prepare baking tray with baking paper or oiled tinfoil
Mix together all dry ingredients
In a seperate bowl, mix coconut oil, peanut butter and rice malt syrup until smooth
Pour over dry ingredients, then mix through soaked chia seeds until all ingredients are combined
Pour into Baking tray and press down firmly
Bake 30-35 Min, or until golden brown
Press down firmly again with spatula once cooked, Allow to rest and cool before removing from tray
Melt choc-chips and drizzle over bars, then serve.