Hemp Protein Nutty Butter Cups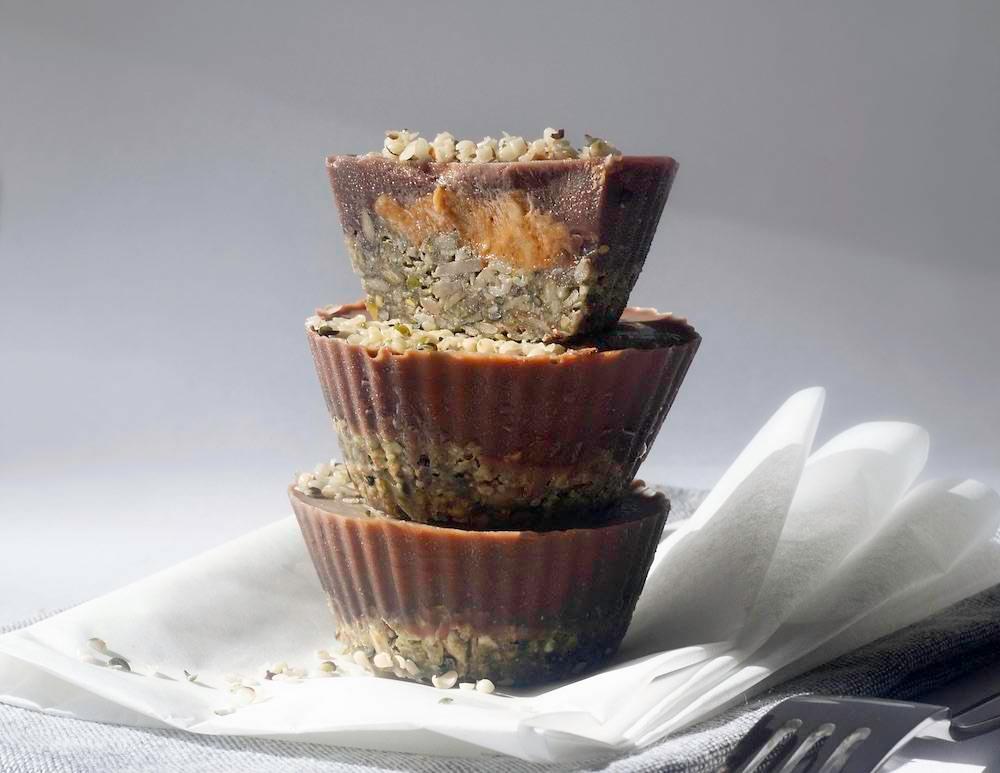 Sometimes you just need a 3pm pick-me-up, but that doesn't mean you have to ruin your diet.
These Hemp Protein Nutty Butter Cups are packed full of nutrients, plant-based protein, essential fats and some healthy additions to sweeten the deal. They're sure to tide you over 'til dinner (but you'll probably want to save some for dessert too!).
---
Prep time: 25 mins
Freeze time: 30 mins
Difficulty: Medium
Serves: 12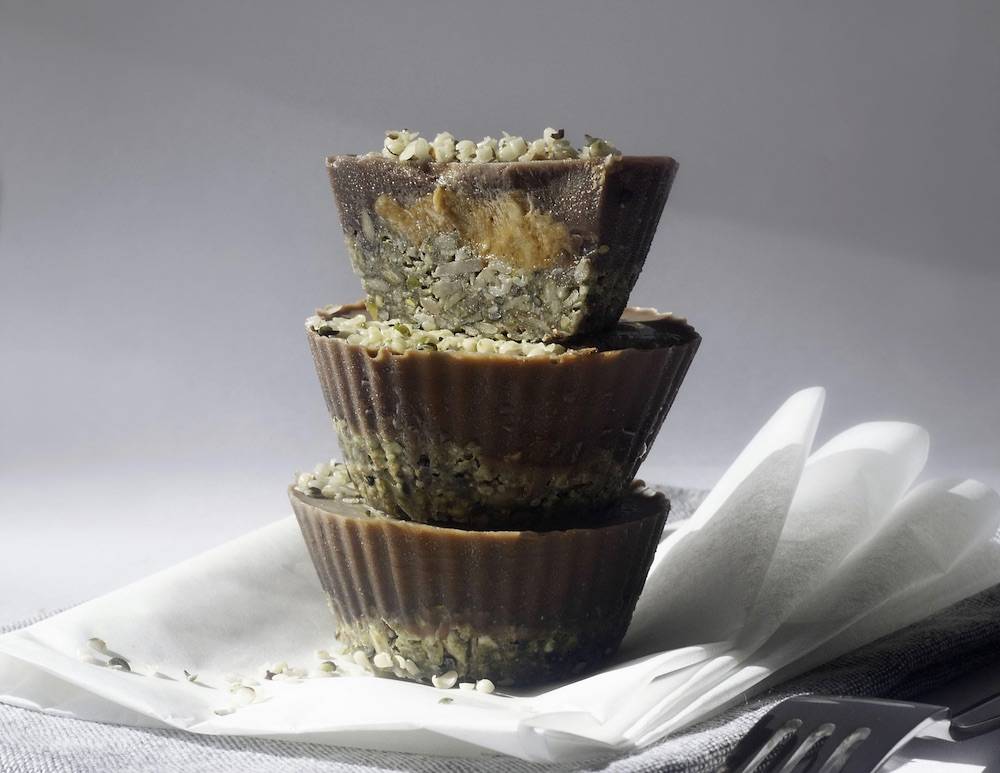 INGREDIENTS
Base:
2 Cups Raw nuts, roughly chopped
1 Tbsp Hemp Seed Oil
2 Tbsp Coconut Oil
5 Medjool dates
2 Tbsp Pumpkin and/or Sunflower seeds
2 Tbsp Hemp Protein Powder
Chocolate:
2 Tbsp Cacao powder
2 Cups Melted Cocoa Butter
1/2 Cup Rice Malt syrup (or sweetener of choice)
Pinch of salt
Nut Butter Filling:
4 Tbsp Peanut or Almond butter
1 Tbsp Coconut sugar
3 Tbsp Hemp Seed Oil
2 Tbsp Nutritional yeast 
Recipe by Danielle Cutri.
METHOD
In a blender or food processor, blend together all ingredients for the base of nutty butter cups
Press mixture evenly into 12 individual cupcake patties or moulds
Over a medium heat stove, melt cocoa butter. Mix in cacao powder, rice malt syrup and sugar until all
blended
In a seperate bowl, mix together peanut butter and coconut sugar until blended
Roll peanut butter mixture into 12 individual balls, and place/press down on to nutty base
Pour melted chocolate mixture evenly over the top of filling and base, until peanut butter filling is
covered
Place in freezer for 30 minutes or until set
Top with hemp seeds, coconut flakes or topping of your choice
Store in the fridge or freezer, will keep for up to 4 weeks in the fridge