Hemp Baked Tofu Buddha Bowl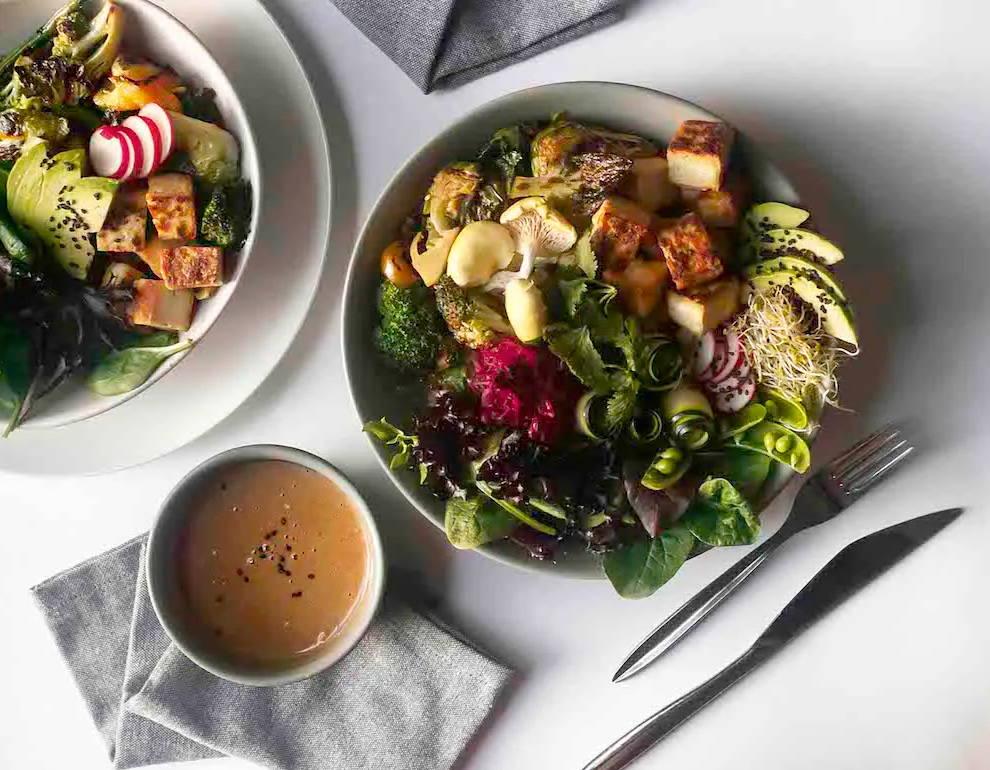 Tofu sometimes gets a bad rap but it's all about preparing it in a way that brings the flavour, as it simply doesn't work as a standalone. The solution? ...hemp!  
---
Prep time: 15 mins
Cook time: 45 mins
Difficulty: Easy
Serves: 2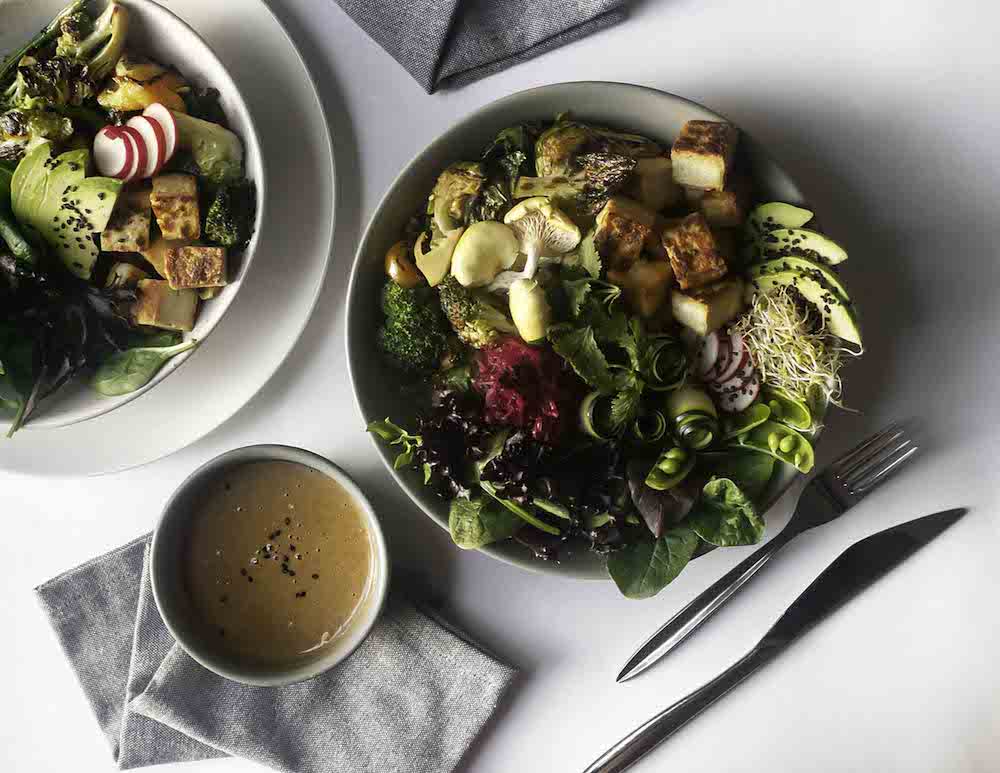 INGREDIENTS
Baked Tofu:
150g firm tofu (or tempeh) - cut into squares
3 Tbsp Hemp Seed Oil
2 Tbsp Nutritional yeast
Buddha Bowl:
1 cup chopped broccoli
1 cup chopped brussel sprouts
1 cup sliced mushrooms
2 Cup mixed salad greens
1/4 sliced avocado
1/2 cup raw sugar snap peas or green beans
1/4 cup sliced raw zucchini
(Garnish with any of your favourite toppings; Shown: alfalfa sprouts, Sourkrout, Raddish, coriander - sesame seeds, pumpkin seeds, sunflower seeds) - Go crazy!
Sauce:
1 Tbsp Peanut butter
1 Tbsp Tahini
1 Tsp Tamari (or coconut aminos)
1 Tsp Hemp Seed Oil or sesame oil
 
Recipe by Danielle Cutri.
METHOD
Preheat oven to 160 degrees Celsius
In a baking tray, coat tofu with hemp seed oil, nutritional yeast, and a dash of salt and pepper
Bake for 20 minutes or until golden brown
In a fry pan, fry broccoli, Brussel sprouts and mushrooms with a dash of coconut, olive or sesame oil
Prepare base of buddha bowl by placing salad greens at the base of bowl
Once cooked, arrange baked tofu and fried greens across salad leaves, begin to add avocado, raw zucchini, sugar snap peas, and your garnishes of choice
In a small bowl, whisk sauce ingredients with a fork until creamy and smooth
Pour sauce over the buddha bowl, and enjoy!