Green Dear Myrcene
There's a really fresh side to this signature cocktail. The combination of St Germain and fresh cucumber really brings out the gin's lovely herbal notes, while the rosemary and honey elevates it to a whole new place.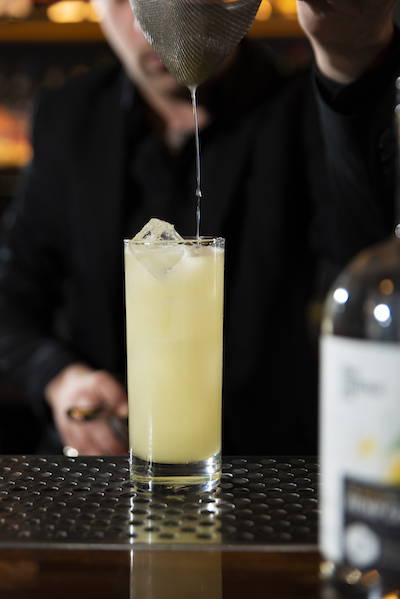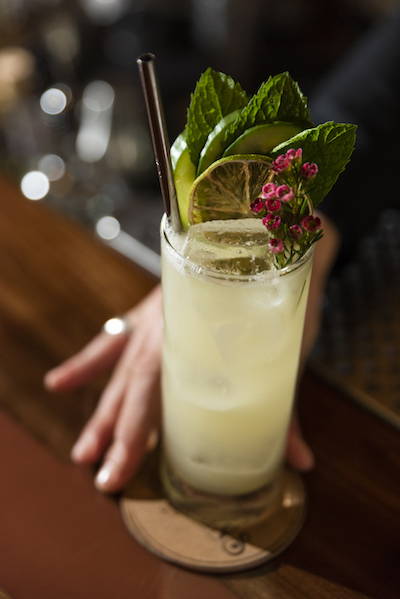 INGREDIENTS
50ml Myrcene Hemp Gin
30ml st germain
30ml lemon
15ml homemade honey and rosemary syrup (alternative 10 simple syrup, 5ml honey, big spring of fresh rosemary muddled with the cucumber)
muddled cucumber
DIRECTIONS
Pour all ingredients into the shaker and muddle with cucumber. Shake well and pour in a collins glass with a double strain. Garnish with sliced cucumber, mint leaf, dried lime and black pepper on top.
Recipe by Lorenzo Payo Paiola