What are the Laws on Cannabis in Australia?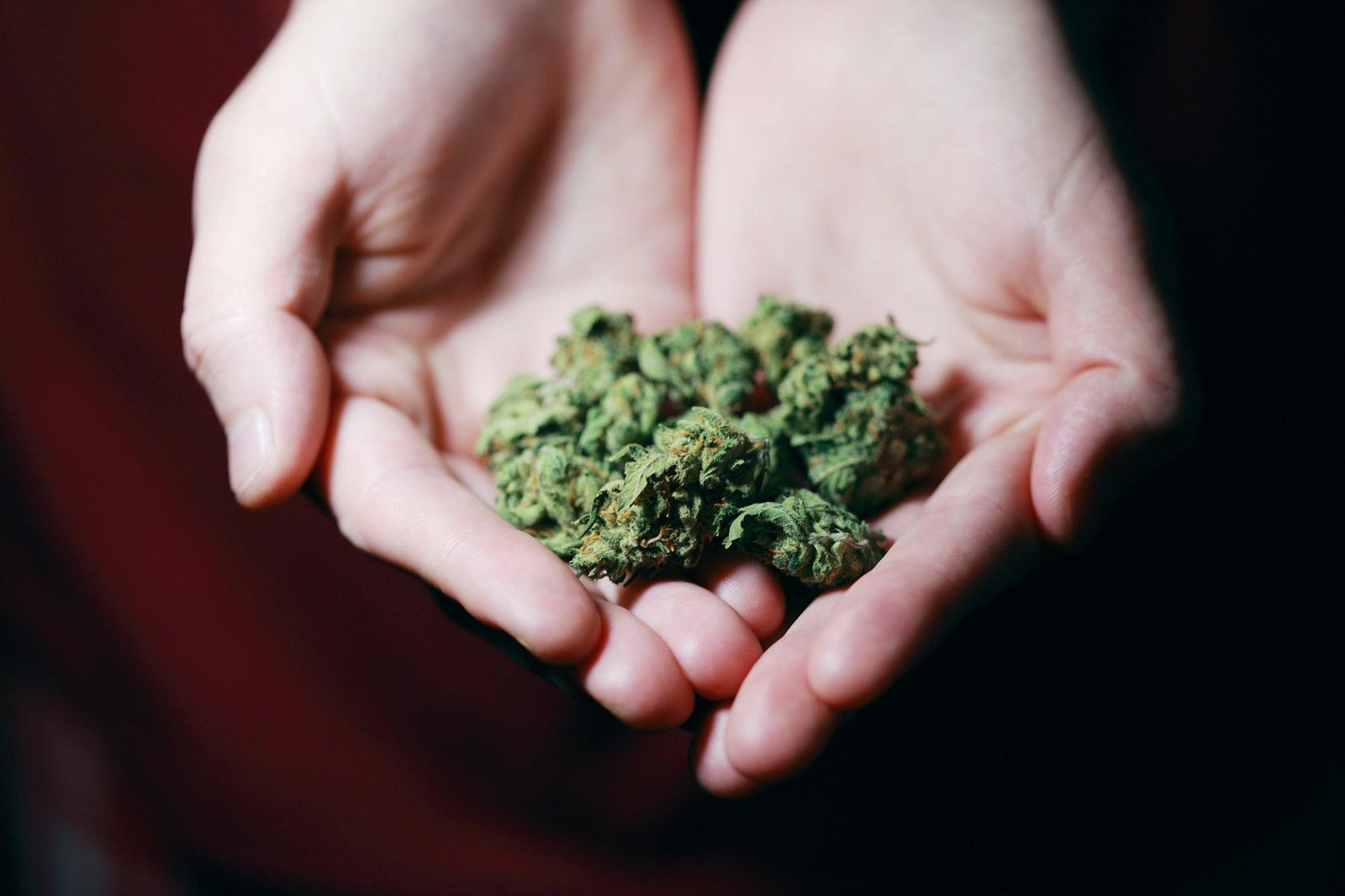 Australians, for the most part, are progressive people and like to enjoy the beautiful things in life. Crystal clear waters at your favourite beach, fine wine and a sizzling BBQ at a friend's place. But one activity is still not reflected in the current laws - consuming cannabis.
A poll that was conducted in Tasmania by the Greens shows overwhelming support for cannabis reform and decriminalisation of this beautiful plant. The National Drug Strategy Household Survey in 2016 shows that most Australians support cannabis reform in some way, and countless Australians would love to have cannabis fully legalised. It seems that the majority of Australians, including us, want marijuana to be legalised. The health benefits are available for patients suffering chronic and terminal conditions and people who use it recreationally are going to continue to do so anyway whether it's regulated or blackmarket. This begs the big questions - why is the government turning down another revenue stream by taxing these little green beauties? Unfortunately, it's not as easy as it sounds. Cannabis will be a few years away from leglisation in Australia in any capacity, and it pays to understand the law on cannabis where you live. 
What are the current laws in Australia for cannabis? 
Let's look at some key milestones that have happened over the past five years in Australia, surrounding the legalisation of cannabis in our country. 
24 February 2016, Australia legalised medicinal cannabis at the federal level.
25 September 2019, the ACT passed a bill to decriminalise possession of small amounts of cannabis for personal use as of 31 January 2020. These laws conflict with federal laws which prohibit recreational use of marijuana. 
Next, it's essential to understand that Medical Cannabis is legal for everyone in Australia. This is federally legal in all states and territories, and if you are eligible for a script, then you should be able to gain access to cannabis for medical reasons. If you would like to speak with a doctor, please let us know by calling our toll-free number 1300 402 420. 
As of March 2020 in Australia, the cannabis laws are as follows: 
South Australia  
What is legal?
Cannabis is decriminalised here to a certain degree.

Cultivation of up to 5 plants per household is allowed
What is illegal?
Possession of cannabis & equipment connected with smoking or consumption

Using artificially enhanced cultivation on cannabis plants

Supplying & administering cannabis plants or products to others

Smoking cannabis
What is the penalty? 
$500 fine for smoking or possession of cannabis & equipment

Maximum penalty of $2,000 or 2 years imprisonment (or both)
Northern Territory
What is legal?
Up to 50g of Cannabis, 1g of oil, 10g of hash or 2 non-hydroponic plants per household.
What is illegal?
Larger amounts are heavily policed (in Jan 2020 a man was sentenced to 9yrs behind bars for possession of 300kg of cannabis). 

Possession of cannabis in a public place even if it is a small quantity is still an offence which carries a penalty of imprisonment, and a court appearance will be required. 
What is the penalty? 
$200 if laws on household allowances are broken

Maximum 7yrs jail time if found in possession of between 50g-500g

Maximum 25yrs jail time if found in possession of over 500g
Queensland 
What is legal?
What is illegal?
Possession of cannabis & paraphernalia 

Cultivation of cannabis plants.
What is the penalty? 
Possession of cannabis has a maximum sentence of 15yrs - but jail time is scarce. 

Possession of cannabis under 50g (if not committing any other crime simultaneously) must be offered a drug diversion program.

Even less than 100 plants incurs approx 15yrs in jail

Possession over 500g may land you with 20yrs behind bars. 
New South Wales
What is legal?
Again - nada. 

Although you will be granted 2 'cautions' for carrying up to 15g of cannabis.
What is illegal?
All of it (*sobs). Possession, smoking, cultivation, the works. 
What is the penalty? 
Drug diversion programs are encouraged to reduce the number of people caught up in the court system for small possession charges. Illegal to be in possession of cannabis. Sydney primarily is known for searching passengers on the train system and having sniffer dogs at entry and exit points

NSW is a rigorous state with cannabis and cannabis-related equipment. 
ACT
What is legal?
Possession of up to 50g in dry material, 150g wet material, cultivation of 2 plants per individual - up to 4 plants per household as of 31 Jan 2020.
What is illegal?
Sell, share or gift cannabis to another person

Driving with cannabis in your system

Use or smoke cannabis in a public place
What is the penalty? 
For serious offences, a person could be fined up to $250,000 and face up to a lifetime sentence.
Tasmania
What is legal?
Not a lot. We're starting to feel like a broken record…
What is illegal?
Possession of cannabis in any form or any related equipment.
What is the penalty? 
Possession of up to 5g of cannabis results in max 2yrs jail time

Possession of over 25g resin or 1kg of plant material has a max of 21yrs in jail. Yeesh Tasmania! 

Note: Most of these sentences would not be imposed unless there are prior convictions or if this 'offence' is in conviction with other 'serious' charges.
Victoria
What is legal?
You get one guess… Even the land of Melbourne's trendy hipsters doesn't have cool laws for cannabis just yet.
What is illegal?
Possession is illegal. Cultivation is also illegal. Aw man...
What is the penalty? 
Like NSW, Victoria adopts the caution and education avenue, which allows the court system to stay free of small convictions for possession. But if you are a repeat offender, then fines could be on the cards, but there is no jail time for possession charges. 

Cultivating cannabis for supply will attract up to life imprisonment. 

Still, for personal use, the maximum sentence for cultivating is 1 year jail time.
Western Australia 
What is legal?
What is illegal?
Possession of cannabis in any quantity
What is the penalty? 
Possession of 10g or less could constitute a Cannabis Intervention Requirement notice (another initiative to keep low-level 'offenders' out of the court system). These are only given to first-time offenders.

Possession of up to 100g of cannabis will incur a fine of $2000 or 2yrs in jail (or both if you're super unlucky/naughty) 

Possession of over 100g jumps the fine up to $20,000 and/or 2yrs in jail. 

Retailers displaying cannabis smoking equipment could be hit with $10,000 fines and up to $24,000 if caught selling those to minors. 
So who wants to move to Western Australia? lol
What are the legal options throughout Australia? 
Cannabis in Australia is legal for medical patients, possessing, cultivating and supplying cannabis in Australia is legal in some states and not others for recreational use. As we've explained above, you might be fined if you are caught with small amounts of cannabis and the harshest laws could see you in prison for life, so navigating Australia cannabis laws is no joke. Australia's cannabis laws are not easy to understand, and they have not moved a bunch for years, so it makes sense to understand these before purchasing any cannabis product online - especially from overseas. 
Call us on our toll-free number, and we can help facilitate your access to medical cannabis 1300 402 420
If you want to try some legal options, check out our Life+Greene Terpene Tincture range. These molecules (terpenes) work on the endocannabinoid system just like cannabinoids and have more clinical research than cannabis. They are a safe and legal option to alleviate common discomforts and symptoms, without a trace of THC or CBD.