The Mandarin Hotel Georgia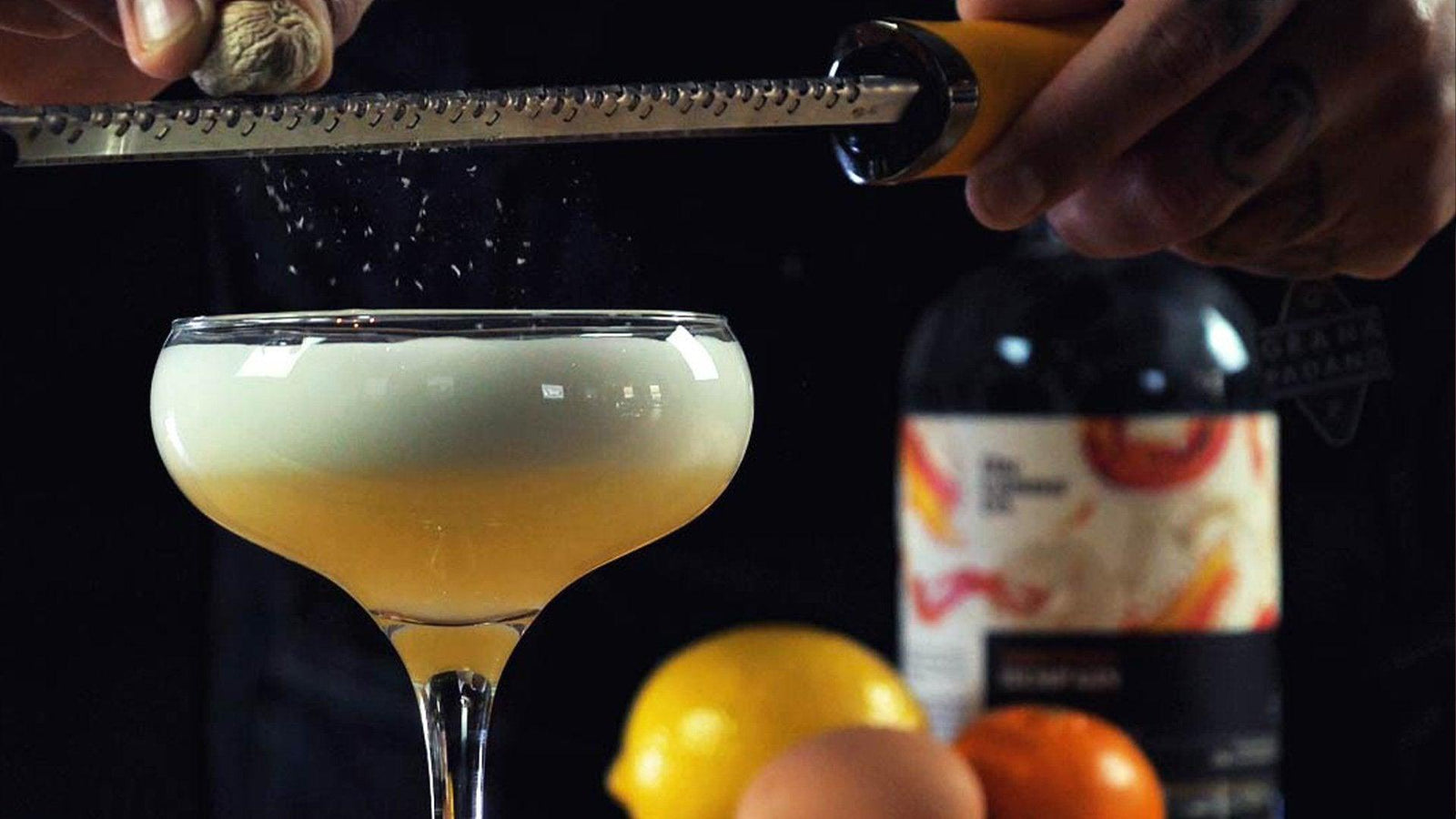 You'll be surprised how good this one tastes. A blend of sweet mandarin citrus, almond and of course, the Jilungin Dreaming gin hits you in all the right places. This foamy delight is one of four cocktails featured in Dope Drinks Series by Alejandro. A series which celebrates our beloved hemp gins.  
INGREDIENTS
15ml Mandarin Juice & Peel
15ml Orgeat Syrup
15ml Lemon Juice
45ml Jilungin Dreaming
1 Egg White
Nutmeg

DIRECTIONS
In a cocktail shaker, pour all the ingredients except the nutmeg.
Dry shake the ingredients, making sure the lid is sitting tightly and shake for around 15-20s. The harder and longer you shake, the more foam you'll get!
Add ice to the shaker, and start shaking again. But no need to do as intense as before!
Strain the contents in your preferred cocktail glass.
Garnish with grated nutmeg on top and serve.