Happy Chocolate Peanut Butter Cookies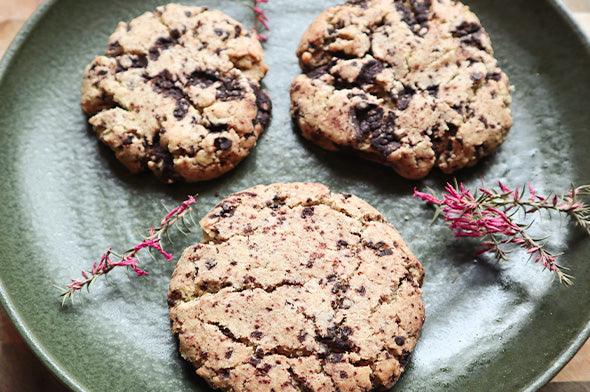 Not your usual Choc Chip Peanut Butter Cookies - you and your cookies are both gonna get baked. Not sure on how to make the cannabis-infused coconut oil? Check out a fool-proof recipe here.
Peanut butter can be substituted for almond butter for those with allergies.
Last tip - probably don't do the usual 'eat half the dough' thing! One at a time with these Happy Cookies!  
---
Prep Time: 15 mins
Cook time: 10-15 mins
Difficulty: Easy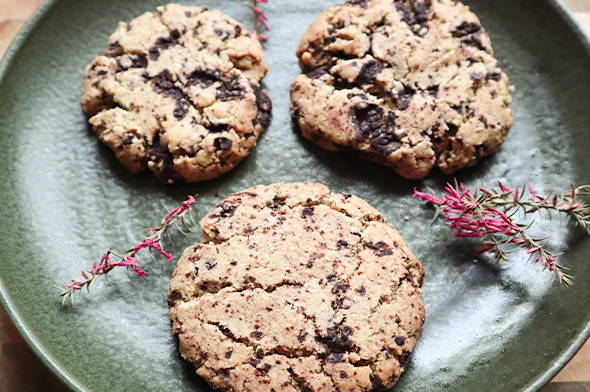 INGREDIENTS
½ cup cannabis-infused coconut oil
1 ½ cups light brown sugar, packed
2 tsp vanilla extract
¼ cup almond or coconut milk
¼ cup peanut butter
2 ¼ cups all-purpose flour
1 tsp baking soda
½ tsp salt
1 ½ cups vegan chocolate chips

Recipe adapted from Infused Eats
METHOD
Preheat oven to 190°C. Line a large baking tray with baking paper.

In a large bowl beat together the cannabis-infused coconut oil, brown sugar, and vanilla, beating until well combined. Add in the coconut milk and applesauce mix until well combined.

In a separate bowl, mix the dry ingredients - flour, baking soda, and salt.

Add these dry ingredients into the wet mixture and, using a wooden spoon or spatula, stir until all ingredients are combined. The mixture should be thick. Now, fold in the chocolate chips.

Scoop mounds of dough, about 3 tablespoons in size, onto the prepared baking tray, leaving a few inches between cookies to allow for them to spread while they bake. Bake for approx. 10 minutes, or until the edges are golden brown and the centres have set.

Cool on the baking sheet for 15 minutes before transferring to a cooling rack.