AB&J Oat Flour + Hemp Protein Pancakes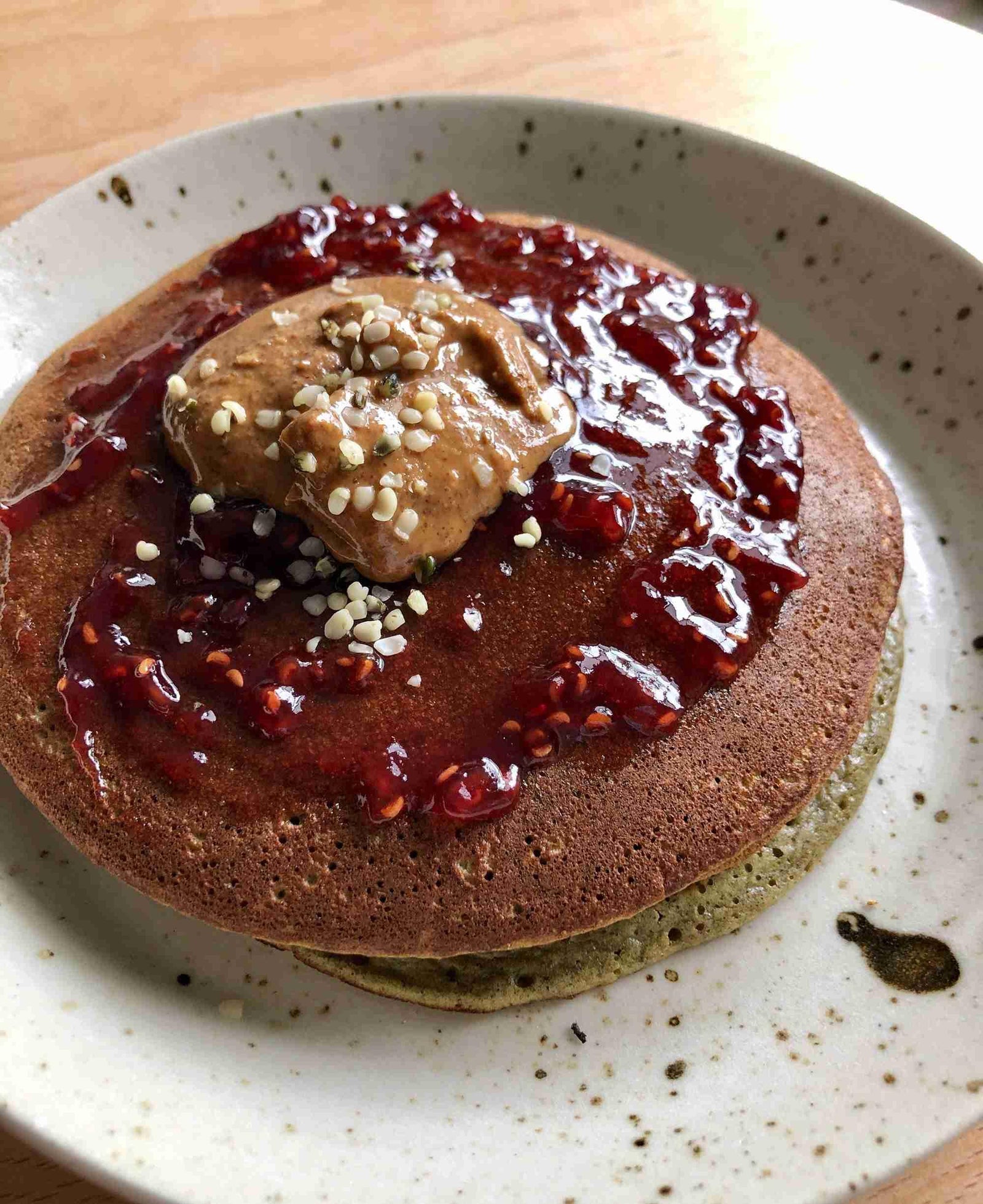 Nothing says 'love you, Mum' like pancakes in bed, try this indulgent breakfast with an extra nutritional hit with our 100% Raw Hemp Protein this Mother's Day.
---
Prep time: 10 mins
Cook time: 20 mins
Difficulty: Easy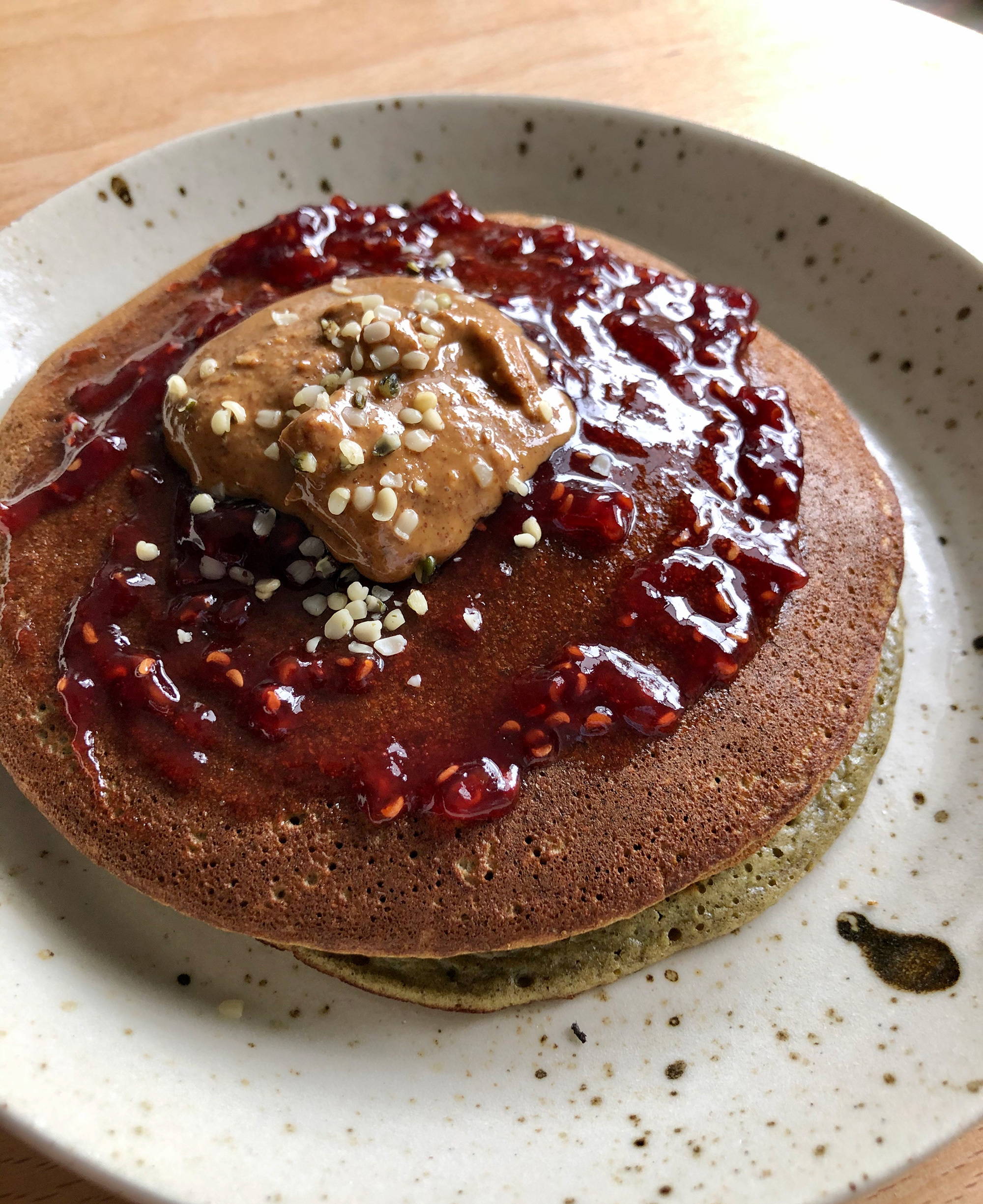 INGREDIENTS
Pancake Batter (Makes 6 Small Pancakes)
1/2 cup of rolled oats, blitzed into a flour using a NutriBullet (or plain flour)
1/2 cup Hemp Protein
1/2 tsp Baking powder
2 tbs Maple syrup
1 Egg
1 cup Milk (dairy or plant-based)
1 tbs of Grape-seed oil (or any light flavoured/coconut oil)
pinch of Salt
Topping

Raspberry jam
Almond butter
Hemp seeds
Recipe from Susan Hardjono
METHOD
Blend all the batter ingredients in a NutriBullet, allow to rest for 5-10 minutes.

Heat a non-stick frypan to a medium heat. Pour in batter and wait for bubbles to appear on the surface. Flip and cook for a further 2 minutes and place on a plate. Repeat until you have two stacks of three.

Top with raspberry jam and almond butter. Sprinkle over hemp seeds and enjoy.
*Want to make more pancakes? Double the recipe. Making for one? Halve it.