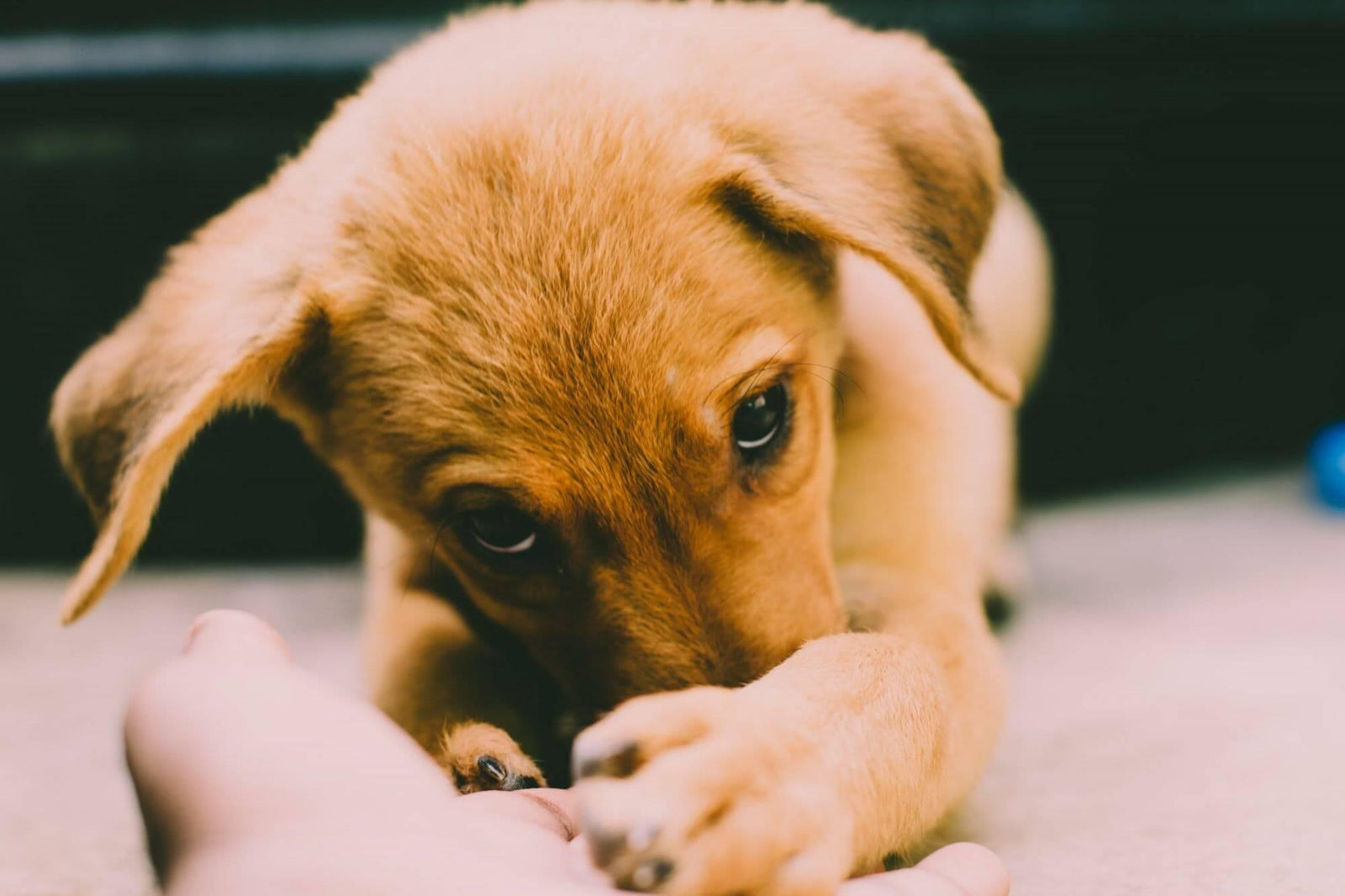 When we talk about hemp in the nutritional sense, we're talking about food, supplements and skincare products made from the hemp seed.
This is highly versatile and highly nutritious fatty seed that can benefit you and your pet!
Pet hemp products can come in the form of raw hemp seeds, raw hemp seed oil, hemp protein powder, or products that use these as ingredients – like hemp shampoo for your pet or hemp pet treats.
So let's jump right in and learn what makes this food such an incredible addition to your dog or cat's diet.
What is hemp?
The term hemp refers to cannabis sativa plants that contain very low amounts of the intoxicating (less than 0.3%) compound tetrahydrocannabinol (THC) - while still retaining all other useful properties of the plant.
Is hemp safe for pets?
Absolutely! Hemp seed oil and hemp seed derivatives (protein) are perfectly safe for pets to consume, and they can even help improve your companion's health (which we'll get into later).
But if you're looking to feed your pet some hemp products, we'd recommend buying something formulated specifically for them - if anything, so they'll be more likely to eat it.
You can apply straight-up hemp oil directly to their skin, or of course, buy specially formulated shampoo and conditioner that contains hemp oil as an ingredient.
[CHECK OUT OUR RANGE OF PET HEMP PRODUCTS]
Hemp nutrition for your dog or cat
Here are the nutritional properties most hemp food and skincare products possess, making them great for your pet's health and its coat:
High in vitamins and essential minerals, like vitamin E (antioxidant), several B vitamins and magnesium.
High in other antioxidants like the plant-based phytonutrients phytol and chlorophyll.
High in healthy fats, including an ideal ratio of Omega 3 to Omega 6 fatty acids.
Additionally, hemp seeds, flour and protein (basically everything but the oil) have many of the following properties:
Contain a complete protein (one of the few plant proteins containing all 20 amino acids necessary for muscle synthesis).
High in both soluble and insoluble fibre.
Easy-to-digest forms of protein called albumin and
Vitamins and minerals in hemp oil
| | |
| --- | --- |
| Vitamins | Value per 100 g |
| Vitamin E | 90 mg |
| Vitamin C | 1 mg |
| Thiamin | 0.4 mg |
| Riboflavin | 0.11 mg |
| Niacin | 2.8 mg |
| Vitamin B-6 | 0.12 mg |
| Vitamin A | 3,800 IU |
| Vitamin D | 2,277 IU |
| | |
| --- | --- |
| Minerals | Value per 100 g |
| Calcium | 145 mg |
| Iron | 14 mg |
| Magnesium | 483 mg |
| Phosphorus | 1160 mg |
| Potassium | 859 mg |
| Sodium | 12 mg |
| Zinc | 7 mg |
| Copper | 2 mg |
| Manganese | 7 mg |
Hemp health benefits for your pet
These nutritional properties lend themselves to a host of benefits for your dog or cat, and make it a great addition to their diet and coat-care routine:
Ease inflammation and reduce pain in arthritic joints. Omega 3s are well-known to reduce inflammation, and those in hemp oil are easy to absorb and metabolise.
Alleviate inflammatory skin conditions. When applied directly to the skin, hemp oil can help alleviate a host of skin conditions like eczema, dandruff, dry skin and more. The fatty acids promote skin cell regeneration while the vitamins help mitigate inflammation of the skin and the breakdown of collagen.
Control weight. Hemp is a good source of protein, fibre and other nutrients that can help your companion feel fuller longer.
Increase energy. Hemp oil is an excellent source of B-vitamins like Thiamin, Riboflavin, Pyroxidine and Folate. B vitamins are largely responsible for helping your pet's body convert food into energy.
Support the immune system. Hemp oil's combination of vitamins and phytonutrients offers a powerful mix of antioxidants, including Vitamin E, Vitamin A, chlorophyll and phytol, which help enhance the function of the immune system, while also helping to fight off infections directly.
[SHOP OUR HEMP PRODUCTS FOR YOUR PET]
What types of hemp products are available for my cat or dog?
In general, nutritional hemp products come in one of five forms - all derived from the seed:
Raw hemp seeds
The extracted hemp seed oil
Flour ground from the seeds
Protein powder derived from the flour
Hemp milk, which is created by soaking the seeds in water
None of these would be dangerous for your dog or cat to consume - but it might be difficult to get them to eat these products in their raw forms.
So here are the most common - and practical - ways to deliver these products to your pet:
Apply normal hemp seed oil directly to their coat

Add hemp seed oil to their existing shampoo or conditioner

Buy shampoo or conditioner that uses hemp oil as an ingredient

Mix hemp seed oil or, hemp protein powder or hemp flour into their soft food

Buy pet food or treats that use hemp oil, hemp flour or hemp protein powder as an ingredient. Do note that hemp seed oil is best taken in its raw form as any heat treatment during cooking or baking diminishes the seed's nutritional value.

Buy hemp oil that comes in a dropper and squirt it directly into their mouth or add to food.
Are pet hemp products legal in Australia?
Yes, every state and territory in Australia allows specially licensed commercial growers to grow industrial hemp, a variety of cannabis that contains very low amounts (less than 0.3%) of the intoxicating compound THC.
And in 2017, Australia's food standards agency amended the Food Standards code to allow products derived from hemp seeds to be sold for human (and pet!) consumption.
This can link to a future article on hemp legalisation. We delivered one on CBD legalisation, but that's different.
Will hemp get my cat or dog high?
Nope. For one thing, all nutritional hemp products on the market are made from industrial hemp, which already contain extremely low levels of the intoxicating compound THC.
For another thing, all nutritional hemp products come from the seeds. THC and other therapeutic compounds like cannabidiol (CBD), if present in the cannabis plant at all, are found in the flowers and leaves.
So hemp seeds and products derived from hemp seeds are just like any other seed oil, like sunflower seed oil or sesame oil - but even better!
[SHOP OUR PET HEMP PRODUCT RANGE HERE]
What about hemp clothing for my pet?
Good question! Hemp is also extremely useful for creating clothing, ropes and other textiles that are strong, durable and soft. Only instead of the coming from the seed, these products come from the stalks.
That means, there are a wide variety of products made from hemp fabrics, that your dog will love. These include:
Sweaters
Leashes
Toys
Tugging ropes
Where can I buy hemp for my cat or dog?
You can find basic hemp products like hemp seed oil and hemp protein powder at local health stores, but they may not carry products specifically formulated for pets.
Larger pet stores will stock snacks and treats made with hemp protein or flour, but their nutritional value will be inferior compared to hemp products taken in their natural, raw form due to heat treatment used to cook or bake those snacks, which diminishes their nutritional value.
We stock a wide range of hemp products your pet will love.
And don't forget to pick up some for yourself!
How much hemp should I feed my pet?
Any time you introduce a new food to your pet, it's always a good idea to start slow so that their digestive systems can get used to it.
And it's always good to follow the maxim 'everything in moderation'.
As for exactly how much to give them at any one time? If you're giving them a specially formulated pet product just follow the recommended serving size on the package.
If you're giving them raw forms of hemp, like protein or oil, here are some standard guidelines:
Hemp oil.A standard dose is around 1ml for every 5kg of body weight.
Hemp protein powder.A standard dose can range from one-fifth of a teaspoon for a small dog, up to one teaspoon for a very large dog.
Again, start small and see how your pet feels.
Can hemp seed trigger allergies in my pet?
Like most food products, it is possible for your pet to have an allergic reaction to hemp products. That's another reason to introduce it slowly into their diet - so you can monitor for any adverse reactions. There's no reason to be paranoid about it, but if you're concerned you can always check with your vet before introducing hemp to your furry friend.
Bottom line
Nutritional hemp seed products and the products derived from them are readily available, highly nutritious, extremely versatile and highly affordable.
Why not treat your pet to its wonderful benefits today?
Photo by Terricks Noah on Pexels