Days when chocolate becomes too hard to resist, this recipe will have you covered. It tastes fantastic and feels great for your body. Each bite is rich with nutrition and healthy fats that will have you sorted for the rest of the day. Hemp is one of the highest sources of vegetable protein and contains the perfect ratio of omega fats 3:1.
Devour each protein ball knowing that your body is getting the right kind of protein – natural, the good kind of fats and the perfect flavours.
---
Prep time: 30 mins
Cook time: 30 mins
Difficulty: Easy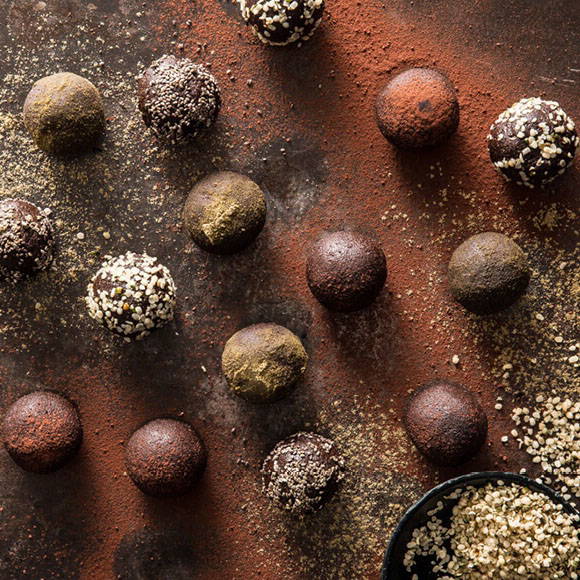 INGREDIENTS
1/2 cup hemp flour
1/4 cup cacao powder
1/4 cup nut butter
2 tablespoons hemp protein
2 tablespoons maple syrup
2 tablespoons coconut oil
DECORATION
1 tablespoon chia seeds
1 tablespoon hemp seeds
1 tablespoon desiccated coconut
1 tablespoon cacao powder
Recipe byLorna Jane.
METHOD
Start with combining the protein ball ingredients into a food processor and process until it's smooth and well-mixed.

In a small bowl, mix the decorating ingredients.

Use your hands or a spoon to roll the protein ball mixture into desired sizes, preferably tablespoon size, and coat each one in the decorating mix.

Lay all the prepared protein balls on a tray lined with baking paper and refrigerate for 30 minutes or longer depending on size.