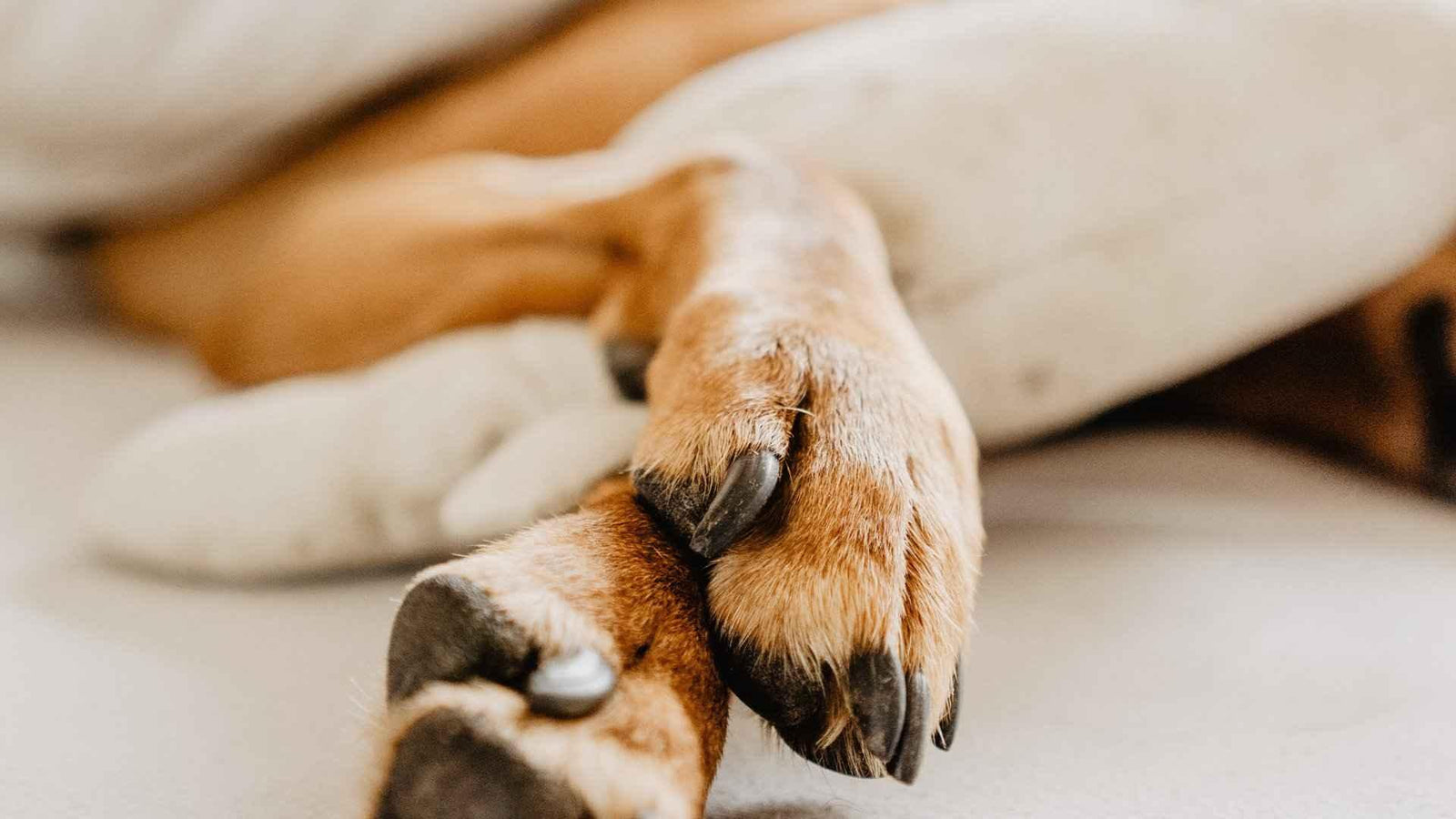 Just like humans as animals age, they tend to become less mobile, more inclined to sleep in and act as they don't want to be alive anymore. The good news is cannabis has been helping humans recover from these symptoms for thousands of years, and many cannabis consumers also dose their ageing pets with cannabis products for a vast number of conditions.
Pets, especially ageing ones, are very fragile and will undergo massive changes in their daily routine by consuming cannabis products, by using a combination of the right product and dosing regime, ageing pets can receive enormous benefits from using both hemp and cannabis-based products. 
What Conditions Can Cannabis Products Help Older Pets With?
Arthritis is a significant concern for pet owners because over 60% of dogs will show signs of this disease at least once in their lifetime. CBD has shown to have major impacts with reducing the pain animals can experience due to severe arthritis, and the side effect of using CBD is that animals should become more mobile and active due to less stress and pain on movements. This study shows how CBD has been used to treat dogs that have arthritic symptoms with success. 
Seizures and Epilepsy affects many humans globally, but these diseases also cross over into the animal world, and several pet owners must deal with daily seizures in their pets. A recent study that gives dogs anti-seizure medication plus CBD shows promise that CBD could be an effective treatment for animals with seizures. 
Managing symptoms and side effects of cancer and cancer treatments such as chemotherapy can be horrible, and many treatments exist to alleviate some of these nasty effects. This study shows animals such as rats and ferrets that have been treated with CBD may start to see positive results like anti-nausea working well for pets that are undergoing chemotherapy. 
Is Using Cannabis for My Older Pet Safe? 
Cannabis and hemp products are usually regarded as low risk and safe for owners to administer to their pets; however, THC is one cannabinoid you should stay away from dosing any pet with because of the psychoactive effects. THC can be very good for reducing chronic pain in humans, but a little goes a long way for animals, and it's hazardous to dose them with this particular psychoactive cannabinoid. Always check with your medical professional first as there are no know drug interactions for cannabinoids that the industry is aware of, but this could change at any time. 
Can Vets Prescribe CBD for My Older Pet?
In Australia, vets can prescribe cannabis as it is classed as an unregistered medicine, but it is not common. If you do find a vet that has completed a prescription for an animal, then please contact us to spread the word. 
Because older dogs could have a more extensive reaction to medications, the quality of the hemp or cannabis product must be taken into consideration. The last thing you want is to be spending a bunch of money on a product that has not been tested by third-party labs and to find that it does not contain the right amount of ingredients or does not meet your minimum quality standards. Many products are flooding the Australian market from the USA and Asia, and some reports have shown they don't contain any active cannabis ingredients. 
Clinical research for cannabis and animals is still in its infancy as more clinical efficacy is needed to provide pet owners with the data they need to make the right decisions for their ageing pets. Enough data currently exists to show cannabis and hemp products are beneficial for animals and the more clinical research that exists, the better we can look after our pets in the last years of their life. 
What Type of Animals Can Benefit?
We have received reports of many different animals receiving benefits from hemp and cannabis products and range from horses, dogs, cats, chickens, birds and even reptiles! 
Always check with your vet before you decide to use a cannabis product for your ageing pet, this is the best recommendation we can make, and if you are unsure about which product to choose, please get in touch. 
A more gentle and readily available option is the CannaCo Pets Hemp Seed & Flax Oil. 
This product is designed to strengthen your pet's health holistically. The presence of flax means increased Omega 3 levels, including the essential fatty acid α-linolenic acid (ALA) that is not present in fish oil. The Hemp Seed Oil in this "power armour for pets" is pressed using a technique that preserves nutrients from the hull of the hemp seed, resulting in an increase of fibre, protein and amino acids. It's particularly helpful for animals suffering from anxiety disorders, as the increased levels of tryptophan are a precursor to producing serotonin, a neurotransmitter which helps regulate mood, sleep, memory, social behaviour, appetite and digestion. Many studies demonstrate links between depression and a lack of serotonin.
From Street Dog to Spoiled

"We added a rescue dog, Luna, to our family in December 2018 who was constantly anxious. You could tell she was mistreated early on in life. We tried the Hemp Seed & Flax Oil first. And OH MY GOD WHAT A CHANGE. We gave her the recommended dose 2 times a day (one dose with each meal for a 21kg dog) and the results were IMMEDIATE. She was more at ease, less anxious, and eager to eat, etc. She got along so much better with other dogs and men (she still has moments where she gets upset, but she's come MILES from where she was)." - Katelyn
Amazing Stuff!!!

"I bought this when we first got our puppy. She came to us a bit malnourished with bad skin. This stuff along with an overhauled diet has changed her into a different pup! Gorgeous shiny fur, brighter eyes. Such a happy girl!! Another thing that blew my mind, was the change in my cats!! I used it on my 2 boy cats as well as the puppy when doing all the introduction training and my normally skittish cats, were soooo chilled and took to the new puppy so well!! 1.5 months in, they are all best mates. With health benefits to boot! Love this stuff!!" - Sarah