These hemp doggy biscuits are healthy, nutritious and delicious! Packed full of protein, our dogs love them.
Although the Doggy Biscuits we sell are super popular, we decided to let you DIY it with this new recipe, courtesy of Viv: our in-house professional food technician who just happens to be married to The Canna Co's Dr. Stapleton! Serve these up and your pup will love you almost as much as we love Viv!
---
Prep time: 10-15 mins
Cook time: 10-12 mins
Difficulty: Super Easy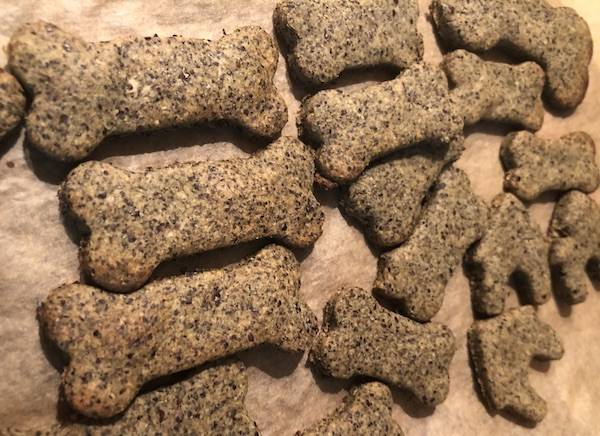 METHOD
Preheat oven to 200°C (180°C fan forced). Cover two flat oven trays with baking paper.

Combine dry ingredients in a medium bowl (flours and hemp protein).

Combine hemp oil, water and peanut butter in a separate bowl and mix well. Add to the dry ingredients.

Mix together with a wooden spoon until the dough forms a ball. Divide dough in two for easier rolling.

Place first half on a lightly floured bench. Roll out with a rolling pin until it is about 3mm thick. Press out shapes and place on prepared trays.

Roll out remaining dough until all is used.

Bake in oven for 10-12 minutes until slightly brown.

Cool on trays for 5 minutes before transferring to a cooling rack.

Store in airtight container.