Blueberry Coconut Hemp Muffins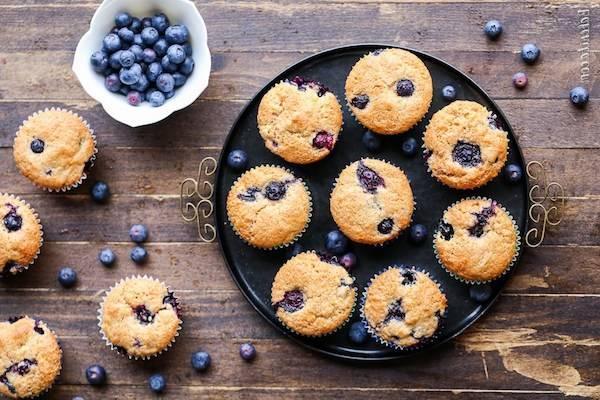 These delicious gluten-free vegan muffins are the perfect versatile low GI snack. Ideal for morning tea or to beat the three o'clock slump!
---
Prep time: 10 mins
Cook time: 20 mins
Difficulty: Medium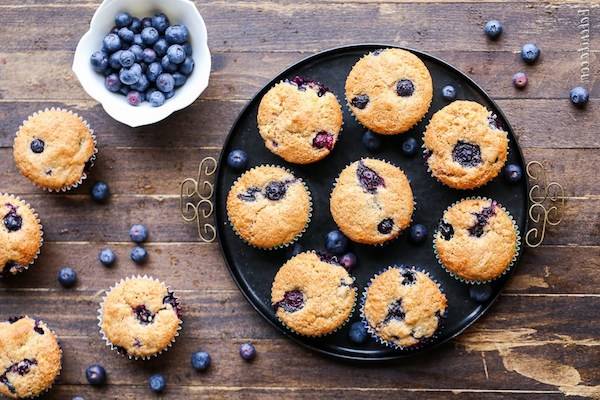 INGREDIENTS
MAKES 12
1 & 1/2 cups Hemp Flour
1/2 cup coconut sugar
1/2 teaspoon salt
2 teaspoons baking powder
1/3 cup coconut oil
1 large banana, mashed
1/2 cup non-dairy milk
1/2 cup shredded coconut
1 cup fresh/frozen blueberries
*Recipe adapted from Bakerita.
METHOD
Preheat oven to 200ºC.
Grease muffin tray (or use 12 muffin cases).
Combine the hemp flour, sugar, salt and baking powder.
Add in milk of choice, mashed banana and oil. Stir until just moistened.
Fold in blueberries and shredded coconut.
Divide the mixture between the 12 muffin cups, they should be about 3/4 full.
Bake for 17 to 20 minutes in the preheated oven, or until a toothpick comes out clean.
Try adding strawberries or raspberries instead of blueberries! Alternatively, swap out banana for a half cup of unsweetened applesauce.