What are Entheogenic Plants
The world is transforming on many levels; it's 2020, coronavirus has affected nearly every country on the planet, and we still wait for our lawmakers in Australia to finally catch up with the states and nations where cannabis is legalised. Still, there is another movement in the USA that has gained considerable traction recently.
Entheogenic plants - psychedelic plants. In particular mushrooms, cactus, some forms of algae - and animals such as frogs - that are classed as psychedelics. These plants and animals can transcend your mind into the depths of the unknown, but for some, it's a place of freedom. These sacred plants offer people a chance to experience a complete mind reset and have shown promise with helping overcome PTSD, mental issues, addiction and chronic pain. Psychedelics have been part of human tradition among many of our ancestors for thousands of years, and the latest clinical research is showing promise for this plant-based medicine. Let the psychedelic renaissance begin!
What Exactly is an Entheogenic Plant?
Firstly, the term 'Entheogen' has only existed since the '70s and was intended to replace the terms 'hallucinogen' and 'psychedelic'. How did they think that up? An Entheogen is a psychoactive substance that can cause alterations in; perception, mood, consciousness, cognition or behaviour - usually used to coax spiritual development in ritualistic ceremonies.
Plants, and in some cases animals, can have specific psychoactive properties, and these are sometimes referred to as the natural compound itself - such as mescaline which is found in a variety of plants called cactus.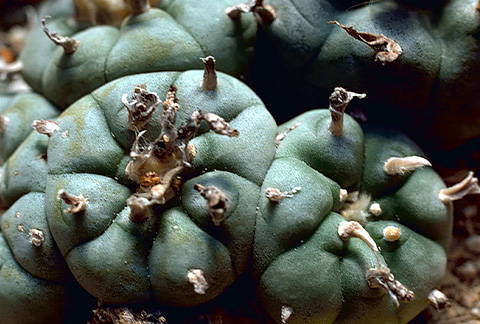 Plants, and in some cases animals, can have specific psychoactive properties, and these are sometimes referred to as the natural compound itself - such as mescaline which is found in a variety of plants called cactus.
Here's a Little Cheat Sheet to Help You Match the Molecule to Its Plant:
---
---

---

---

---

---

---

---

Salvia Divinorum (Mexican native plant)

---

---

---

---

---

---

---

---

Banisteriopsis Vine and other plant material.

---
---

---

---

---

---

---

---

---

---

Salvia Divinorum (Mexican native plant)

---

---

---

---

---

---

---

Banisteriopsis Vine and other plant material.
Each one of these botanical psychedelics has its own unique chemical profile, a number of these compounds have been synthesised in the lab with different results. Australia has stringent scheduling around most of these substances, so gaining access to medicate with these could prove tricky and dangerous.
What Research Has Been Conducted to Date?
A recent study in 2018 showed that patients with alcohol addiction had a reduction in drinking days by 27% after a few 'trips' on 'shrooms. Overall, they found that psilocybin may have remarkable efficacy in treating various mental illnesses.
A double-blind and placebo-controlled study that dosed patients with 0.2mg/kg of psilocybin who had advanced-stage cancer showed a significant reduction in anxiety. After six months, patients advised of a meaningful improvement in mood. This trial paves the way for moderate doses of psilocybin to be used as a treatment.
Researchers in a double-blind study found that patients that were dosed with a very low dose of psilocybin showed a decrease in obsessive-compulsive disorder (OCD). Remarkably, strong responses were even shown at a very low dose of around (25 µg/kg) ofpsilocybin per patient. This dose is so small it's basically deemed as a placebo.
Which Organisations Are Leading the Way for Psychedelic Research and Medicine?
There are a number of companies, foundations and groups leading the charge globally for the advocacy and legalisation of hallucinogenic plants. The movement is gaining popularity and traction in a number of countries including the USA. As with cannabis decriminalisation, policies and changes take time to pass into law, but with the right outlook and organisations leading the charge, anything can be accomplished.
This organisation started as a local initiative in Oakland, USA to pursue the decriminalising of psychedelics and educate people around the therapeutic uses of these plant-based molecules. Decriminalize Nature has run successful initiatives in cities such as Santa Cruz, Denver and Oakland, where psychedelics are either decriminalised or seen as the lowest priority for law enforcement. Other cities and states that are waiting and resolutions may be passed in Washington D.C, Vermont, Berkley and San Francisco. The mission statement for Decriminalize Nature is:
To improve human health and well-being by decriminalising and expanding access to entheogenic plants and fungi through political and community organising, education and advocacy.
MAPS is a long-standing non-profit organisation founded in 1986 that conducts research and education around the use of psychedelics and cannabis. MAPS has actioned a number of research studies which include psychedelics such as; ayahuasca, DMT, ibogaine, ketamine, LSA, LSD, MDMA, mescaline, peyote and psilocybin. MAPS is well funded, well organised and has some fantastic leaders and collaborators working on the mission.
While technically not classified as a psychedelic plant, MDMA has shown immense promise for helping reduce PTSD. MAPS have a current clinical trial running to study MDMA-assisted therapy for autistic adults with social anxiety and MDMA-assisted psychotherapy for people with anxiety related to life-threatening illnesses. MAPS continue to push the boundaries when it comes to clinical research for cannabis and psychedelics.
MAPS has completed the first double-blind, placebo-controlled study of the therapeutic use of LSD in human beings since the early 1970s.
We envision a world where psychedelics and marijuana are safely and legally available for beneficial uses, and where research is governed by a rigorous scientific evaluation of their risks and benefits.
If you would like to support the cause and ensure psychedelics get there chance to shine, then head over to MAPS, and you can donate.
Psychedelics have served humans for thousands of years, healing us when needed and providing natural relief from our lives. Only in the last 150-200 years has the relationship with our plant-based medicines fell apart, as governments decided to restrict access and push campaigns of horror around these plants. Mother nature created these plants for a reason just like cannabis, and it's in our best interest to secure plant-based alternatives for a wide range of illness. Humans have been fed the pharma story for the last 100 years; times are changing, and so is the way we heal ourselves.
If you are unsure on which plant-based medicines to try first and you would like to stick with ones that are legal, then try our Terpene Tincture range here:
These plant-based molecules are in cannabis, psychedelics and many other natural healing plants (with no psychoactive properties alone) and if you would like to read up on the evidence, head over to our eBook Library and download the 'Allure of Terpenes' ebook to discover the magic of terpenes.