Could Cannabis help Boost your Immunity?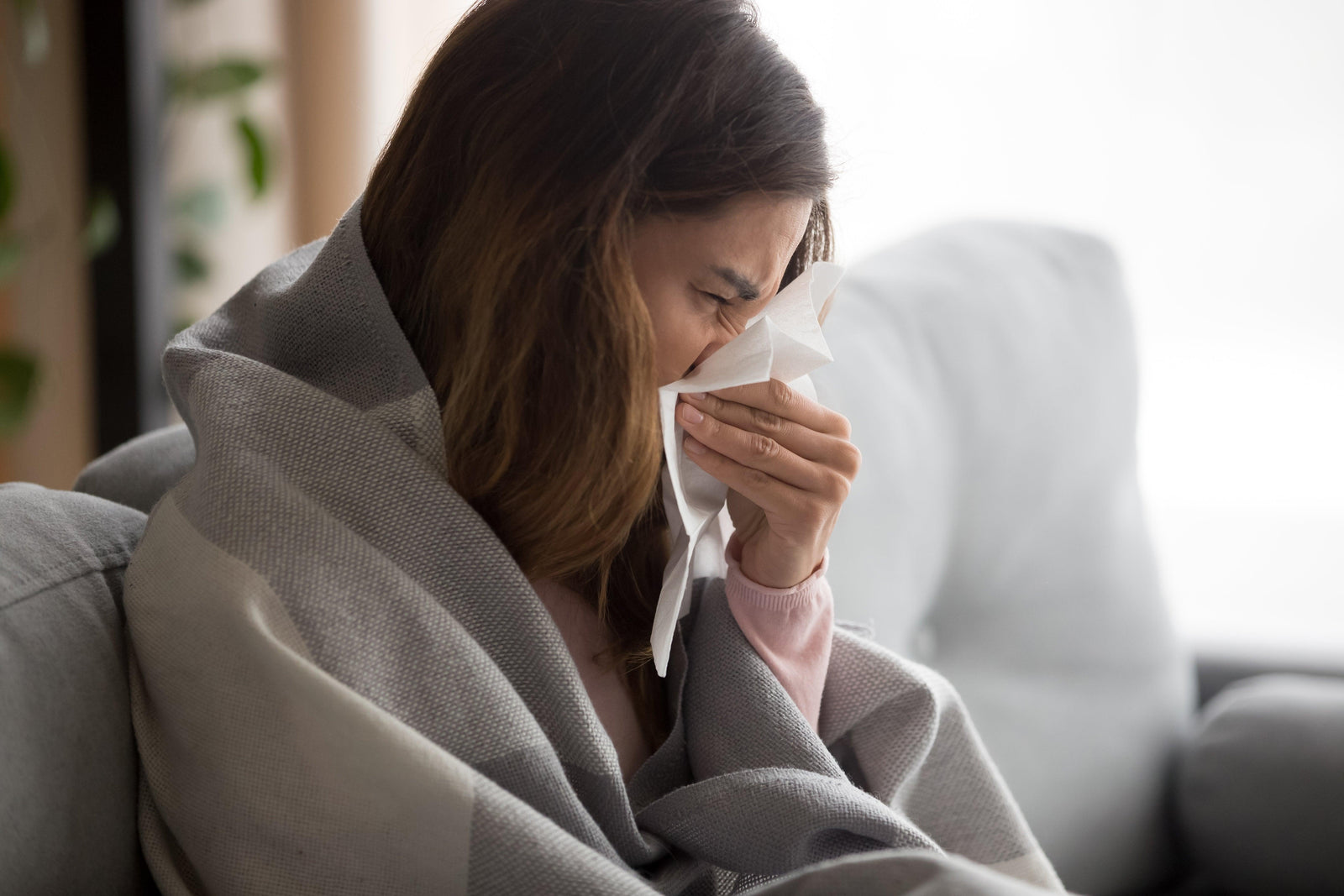 Amidst the COVID-19 global health pandemic, we've seen a lot of people asking 'can cannabis and CBD oil help treat COVID-19?'. Obviously, we love all things cannabis. And while it's revered for its innumerable health benefits and is used increasingly around the world for its therapeutic and medicinal properties, it's important to know what's safe and appropriate to use in the case of treating and preventing different diseases and sicknesses. Here's the low down on Cannabis and immunity
The Endocannabinoid System and Immune System
We're still finding out more and more every day about the endocannabinoid system (ECS), but here's what we do know. The ECS is closely linked both to your Central Nervous System and your Immune System - with cannabinoid receptors residing mostly in the brain and the immune system itself. Its role is to help maintain homeostasis - balance - between these and other systems in the both. Cannabis derivatives, such as Cannabidiol (CBD), can help to regulate and modulate cell function - including cells in your immune system. And this is where it gets interesting…
Cannabis and the immune system:
Studies have shown us that CBD helps the body kill cells associated with breast cancer, but leaves normal breast cells alone. Effectively, cannabis targets only the unhealthy cells and destroys them - this is plant-based medicine at its finest. The study was completed by the American Association for Cancer Research association nine years ago and used mice as participants. They found that CBD reduced the spread of tumours but also the rate of growth and the number of tumours. With this research already conducted, the question is - why has it not been followed up on humans and or actively trialled in more detail?
Cannabis and hemp can help boost immunity in humans and help fight cancerous cells, but cannabis can also suppress the immune system. Oxymoron much? How can cannabis both suppress and boost the immune system at the same time? It all comes back to the endocannabinoid's role as a 'regulatory system' - there to bring other systems into balance. Let's understand the science in more detail and the potential to interact with the immune system in both humans and animals. 
Autoimmune diseases and suppressing immunity using cannabis:
The CB1 receptor is represented mostly in the nervous system, whereas CB2 receptor is expressed mainly by the cells of the immune system. 
CB2, the second cannabinoid receptor, serves an essential role in regulating the immune system. Multiple sclerosis, Lupus and Rheumatoid arthritis, to name a few are examples of disease states where the immune system does not function correctly. Inflammation plays a big role in these and other diseases and can cause tissue damage. Patients with these diseases can usually benefit from a suppressed immune response. 
One critical study has shown that genetically modified mice that had the CB2 receptor removed had increased inflammatory responses compared to normal and healthy mice.
The mice experienced an increase in the production of cytokines, pro-inflammatory molecules that magnify the immune response, which results in aggravating tissue damage. Another study shows that endocannabinoid interactions with the CB2 receptor generally inhibit the immune response. 
Cannabis and hemp can provide the best of both worlds when it comes to boosting or suppressing our immune systems and fighting immunity-related diseases or conditions. Overall, a healthy immune system is what keeps cold and flu at the window and will increase the chances of full recovery even when it comes to new pandemics such as COVID-19. 
So, what do we know about cannabis to treat viruses? 
Cannabinoids are known to be powerful antimicrobials and have proven to be antiviral in cases of HIV, Herpes, Influenza and importantly, Hepatitis C (a betacoronavirus) in studies on animals. It's definitely promising to see these results in animals, but is yet to be proven in human cases. 
One of the great things about CBD is its ability to suppress inflammatory response in the body. So, if a virus needs inflammation as a mode of 'host invasion', then anti-inflammatory is exactly what you want. If the virus doesnotrely on inflammation for host invasion however, suppressing this immune response could make it harder for your body to fight off. See why we said it's a bit tricky?
So, should I use CBD and Hemp products to prevent or treat sickness? 
Humans and animals don't necessarily need an immune system that is firing at full capacity every day; this can exacerbate autoimmune diseases. Using cannabis as a medicine is all about balance and finding how it interacts with your body and the endocannabinoid system.
Every case is unique. You wouldn't want to suppress your immune system while fighting cancer. Many cancer-related therapies, such as immunotherapy are focused on boosting the immune system to help in the treatment. On the other hand, if you have an autoimmune condition, you don't want to activate it and potentially make it worse. For fighting off viruses, it depends on whether the particular virus relies on inflammation when it comes to using CBD. Other Cannabis derivatives such as Hemp Seed Oil and Terpenes, however, have great potential for immune system upkeep without the worries and complexities of CBD.
A study from 2019highlights the importance of hemp seeds in a daily diet to help boost immunity. The research conducted on pigs showed that piglets could fight a common infection better when they were fed a diet that contained hemp seeds. Hemp seeds have several key nutritional benefits which are perfect for both animals and humans to consume daily. Hemp seeds contain fibre, cannabinoids, vitamins, minerals and are made up of roughly 30% fats and 25% proteins. Best thing is, taking Hemp Seed Oil daily is easy and inexpensive.
Find out more about the health benefits of Hemp Seed Oil.
Interested in Terpenes? Our range of Terpene Tinctures can help boost your immune system by using terpene molecules found in cannabis. These tinctures are 100% legal and work very quickly. 
Not sold on Terpenes just yet? Read what our customers have to say about them:
Must Have
"If you want results get this product, did wonders for my mind and body. The more i look into terpenes the more im amazed at what they can do and this product is one of the best. My restless legs and much better and sore shoulder feels like it is healing finally!! Brilliant."
Helpful Addition 
"My husband has severe inflammation after a knee surgery. He is taking this as a natural anti-inflammatory aid." 
Calmative

"
Helped me sleep and seemed to reduced my coughing/phlegm. Will buy it again.

"